Destination Vienna
25.-27.03.2024
THE VIENNA INTERNATIONAL BALLET EXPERIENCE - VIBE
the world's first competition for dancers with and without disabilities is an auspicious occasion on which to promote cultural exchange and mutual understanding among its participating candidates and the audience.
The Vienna International Ballet Experience is open to dance students and professionals with and without disabilities, which include physical disabilities, as well as dancers with special educational needs and serves the purpose of education, inclusion and promoting the arts.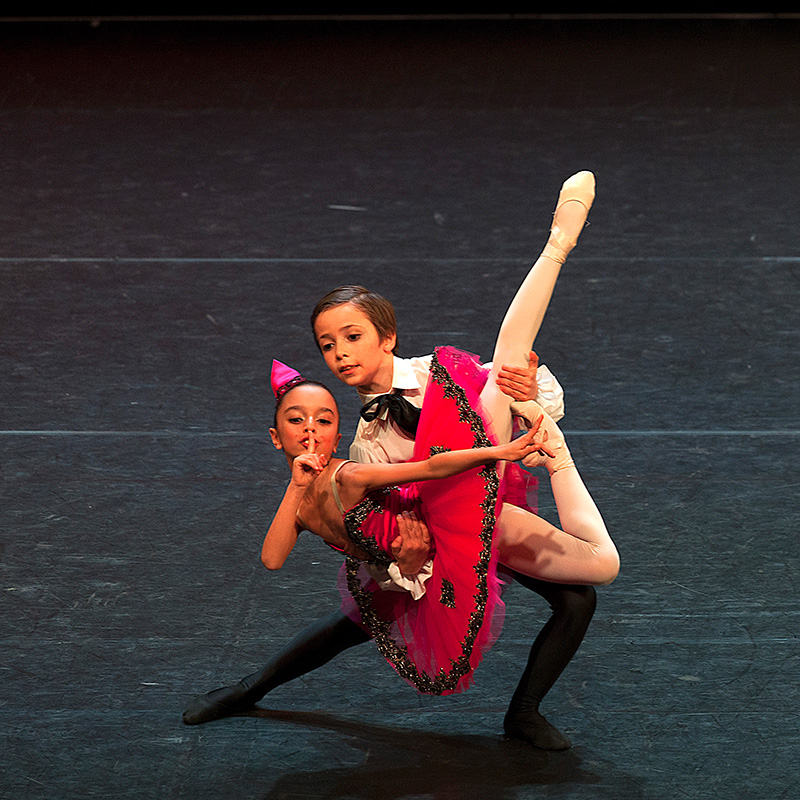 Foto ©VIBE-Ruiz Rueda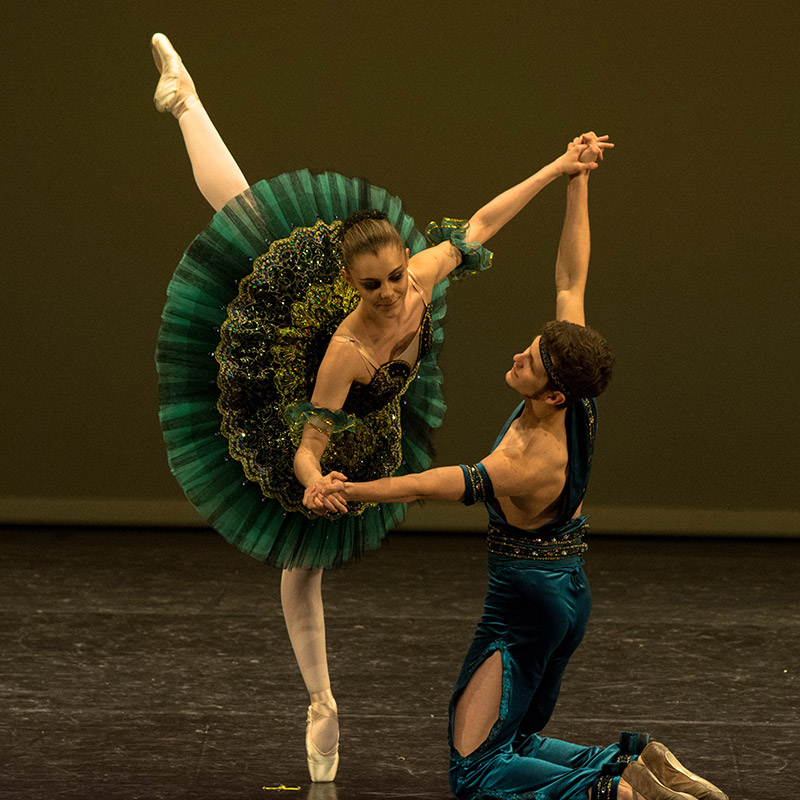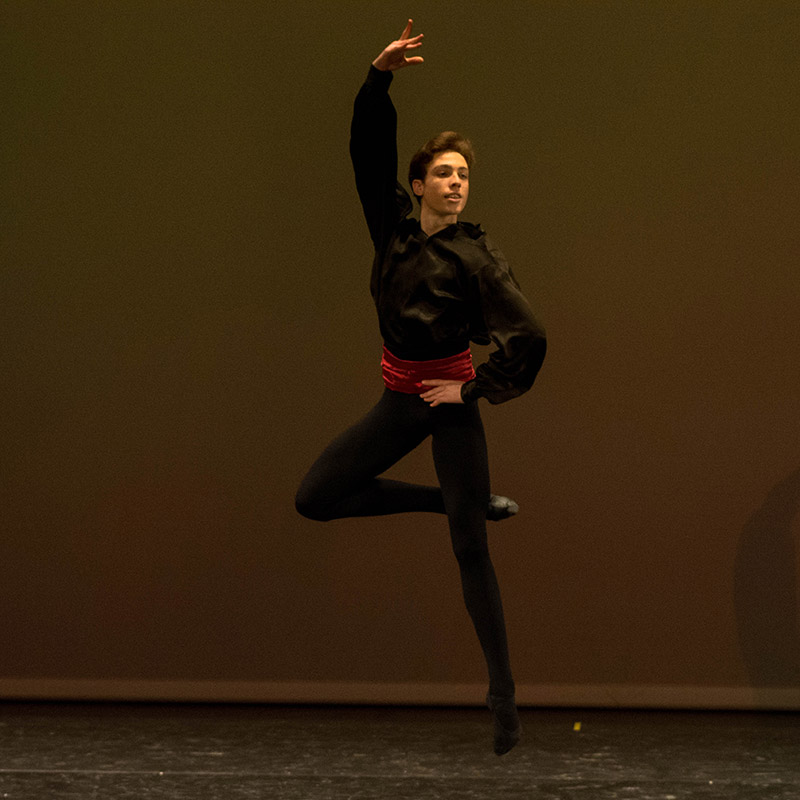 Fotos © Max Spitzauer
Team
Gregor
Hatala
PRESIDENT

Gregor Hatala
Born in Vienna, Gregor Hatala grew up in the world of ballet.
His father, Milan Hatala, himself a soloist dancer with various companies and ballet master of the Vienna State Opera for almost 30 years, became his major teacher, while his mother, Christine Hatala, directs the families' own private ballet school.
In 1990 Gregor Hatala became the youngest member of the Vienna State Opera Ballet and was promoted soloist in 1996 and principal in 2000.
The 1994/95 season he danced as a soloist with Boston Ballet (director B. Marks) and was a permanent principal artist with the Hungarian and Slovakian National Theatres from 1999 to 2004.
From 2003 to 2008 Gregor Hatala was the organiser of the "Gala di Danza" within the "Festival dei Due Mondi" in Spoleto, Italy, and personal consultant to Mr. Francis Menotti.
In 2009 he became chairman of the "Association Vienna State Opera Ballet" for which he choreographs and organises ballet performances & company tours.
From 2011 to 2017 Gregor Hatala was President of the Austrian Dance Council and organized the "Ballet Days" festival in Vienna for 4 years.
In 2013 he became pedagoge at the Konservatorium Wien Privatuniversität and in 2014 guest Balletmaster at the Slovakian National Theatre.
In December 2014 Gregor Hatala, after 25 years of professional dancing, gave his farewell performance at the Vienna State Opera as prince Rudolf in Kenneth MacMillan's "Mayerling".
In 2015 Gregor Hatala founded VIBE- the Vienna International Ballet Experience, an international dance competition which had its premiere in 2016 in the USA and Austria.
In 2017 VIBE found its continuation in the USA and Austria and was hosted in South Korea for the first time.
In 2018 Gregor Hatala was awarded the "Ehrenkreuz für Wissenschaft und Kunst 1.Klasse" by the president of the Republic of Austria.
Gregor Hatala has choreographed for the Vienna Volksopera ("Der Vetter aus Dingsda", " Die lustigen Weiber von Windsor"), the Spoleto Festival, the Istanbul Music Festival ("Firebird"), as well as the "Midsummernights Concert 2011 & 2012" of the Vienna Philharmonic Orchestra with Valery Gergiev & Gustavo Dudamel respectively.
For many years he has been a guest teacher in various companies and ballet academies and jury member in dance competitions around the world.
Mayor roles as a dancer include Albrecht and Hilarion in Elena Tschernischovas "Giselle", Solor in Vladimir Malakhovs "Die Bajadere", Prince Siegfried in Rudolf Nurejews "Swan Lake", Prince Florimund and Blue Bird in Peter Wrights "Sleeping Beauty", Jean de Brienne in Rudolf Nurejews "Raymonda", Colas in Frederick Ashtons "La Fille mal gardée", Franz in "Coppélia" by Gyula Harangozó sen., Inspector in Maurice Béjarts "Le Concours", Prince in Juri Grigorowitsch's "The nutcracker" , Romeo, Mercutio and Tybalt in John Crankos "Romeo and Julia", Des Grieux in Kenneth MacMillans "Manon", Prince Rudolf in Kenneth MacMillans "Mayerling", Orlando in John Neumeiers "Wie es Euch gefällt", Prince in Gyula Harangozó's " Nutcracker", Prince Alexej in Renato Zanella's "Nutcracker", Gustav III. in Vladimir Malakhov's "Verdi-Ballett: Ein Maskenball", Fürst Gremin in John Cranko's "Onegin", Camille de Rosillon in Ronald Hynds "The Merry Widow", Gustav in Renato Zanellas "Cinderella" Lysander in John Neumeier's "A Midsummernightsdream", Karenin in Boris Eifman's "Anna Karenina", Escamillo in Davide Bombanas "Carmen", Antonio Salieri in Renato Zanella's "Wolfgang Amadé", Polichinello in Josef Hassreiter's "Die Puppenfee", Spartacus in Laszlo Seregi's "Spartacus", Crassus in Renato Zanella's "Spartacus", John in Lorca Massine's "Zorbas", as well as mayor roles in Ben van Cauwenbergh's "Tanzhommage an Queen", George Balanchine's "Apollo", "Die vier Temperamente", "Serenade", "La Valse", "Thema und Variationen", "Tschaikowski-Pas de deux" und "Rubies", Kenneth MacMillan's "Das Lied von der Erde", Hans van Manen's "Adagio Hammerklavier" und "Große Fuge", Renato Zanella's "La Chambre" und Ben van Cauwenbergh's "Les Bourgeois".
Balázs
Delbó
Dance Videographer
Balázs Delbó
Former classical dancer
Professional dance‐videographer
1996‐2005 soloist of the Hungarian National Ballet
2005‐2008 soloist of the Wiener Staatsoper
2009‐ creator and leader of DelbeauFilm ‐ film‐videoproduktion
2009‐2012 Cameraman and editor of Khabar TV
2010‐ official videographer of the Wiener Staatsballett and Wiener Staatsoper
Awards, Prizes:
1995 National Ballet Competition at the Hungarian Dance Academy – 1st prize, Jury's prize,
Audience's prize:
2001 ÖTR – International Ballet Competition Vienna – 1st Prize
2003‐2004 Best Male Dancer of the Season – Hungary
2004 EUROPAS – Hungarian Ballet Award
Kurt
Fuckenrieder
Stage Manager
Alexandra
Zehetner
Board Member Culture Concepts
EDUCATION
Studies at University of Economics Vienna, Certificate Program in Advertising, PR, Marketing and Sales (Certified PR officer / Academic Marketing & Sales Manager)
PROFESSIONAL EXPERIENCE

2014 to date:
Austrian Dance Council (Member of the Board)
2010 to date:
Artist Management for:
Beyoncé choreographer Kobi Rozenfeld; Los Angeles/USA
Stefan Unterleithner; Bass Baritone, Vienna/Austria
Tania Golden; Actress, Singer, Musical Theatre Performer, Vienna/USA
and others

2007 to date:
Co-Founder and Head of Administration of Sunrise_Studios, state-approved Conservatory for Dance, Music and Acting,Vienna/Austria (www.sunrisestudios.at)
Bühnenwelten – Association for Theatre Productions (Co-Founder & Deputy President)
Culture Management, conception and implementation of several cultural projects
Production Management of theatre performances
Event organisation
Public Relations for artistical projects and several artists
Artistical cooperation with:
Rasta Thomas; Artistic Director, principal dancer, founder of "Bad Boys of Dance"; founder of "Rasta Thomas' Rock the Ballet!", USA
Kobi Rozenfeld, Beyoncé choreographer and master teacher, Los Angeles/USA
Mike Loewenrosen; Choreographer, Director, Author, Founder of Sunrise_Studios, state-approved Conservatory for Dance, Music and Acting,Vienna/Austria
Gregor Hatala; former principal dancer Vienna State Opera, President of Austrian Dance Council
Evelyn Téri, dance expert, choreographer, artistic director, master teacher
Prof. Ernst Hoffmann, producer, Audience Development Kultur- und Medienmanagement Gmbh
Juci Janoska; Singer, Composer, Artistic Director; Vienna/Austria
Aviad Arik Herman, Dancer/Soloist, fashion and costume designer; Gothenburg Opera Ballet
Miss Austria Corporation
Russell Adamson; Tänzer, Choreograph, GB/Finnland
Peter Beil, founder and artistic director of Company independance; Vienna
Hermann Kienesberger, author, graphic designer
and others
Further professional experience:
The Austrian Federal Economic Chamber / HR Department: implementation of the government program
"Audit Family & Work", initiated by The Austrian Ministery of Social Affairs
The Austrian Federal Economic Chamber / Austrian Association of Fashion Industry: Deputy General Manager

The Austrian Federal Economic Chamber / Austrian Association of Fashion Industry: export promotion expert and public relations manager; coordination and conception of cultural and fashion events, event management
Charity patronage:
Dancer against Cancer; Charity Organisation fighting against cancer
CMFB (Club for disabled people and their friends)
Fotos © Markus Hippmann
JURY, WORKSHOPS & MASTER CLASSES
The jury, consisting of internationally recognized dance masters, directors and choreographers who are invited by the Organizing Committee, is in charge of the selection and evaluation system of the competition and the workshops.
Competitors will be judged by their technical skills and, most important of all, artistry!
The competition consists of two rounds.
The scoring is based on a 60 point system.
The best competition entries of each category will pass on to the final round if a minimum of 40 points is achieved. In the final round an average of 40 points is required for a third place, an average of 47 points for a second and an average of 54 points for a first place. These numbers are subject to change, depending on the number of participants, the level of competition entries and scores given by the jury.
Solo and Pas de Deux/Duo will be judged together as well as Small Groups and Ensembles.
Prize winners and pieces specially chosen by the jury by their unique merit will perform at the final gala performance.
The VIBE jury reserves the right, to not present all of the announced awards or to share prizes between participants.
The Jury's decisions are final and not subject to appeal.
Please be aware that VIBE does NOT hand out individual scores or jury sheets to the participants.
The WORKSHOPS are considered a major part of the Vienna International Ballet Experience. They offer the young artists the possibility to be seen and work with jury members and guest teachers, learn from each other and meet performers from all around the world regardless of their origin or abilities.
Additional Guest Teachers 2020
Additional Guest Teachers 2019
Additional Guest Teachers 2018
Additional Guest Teachers 2017
Prizes and scholarships
To be announced…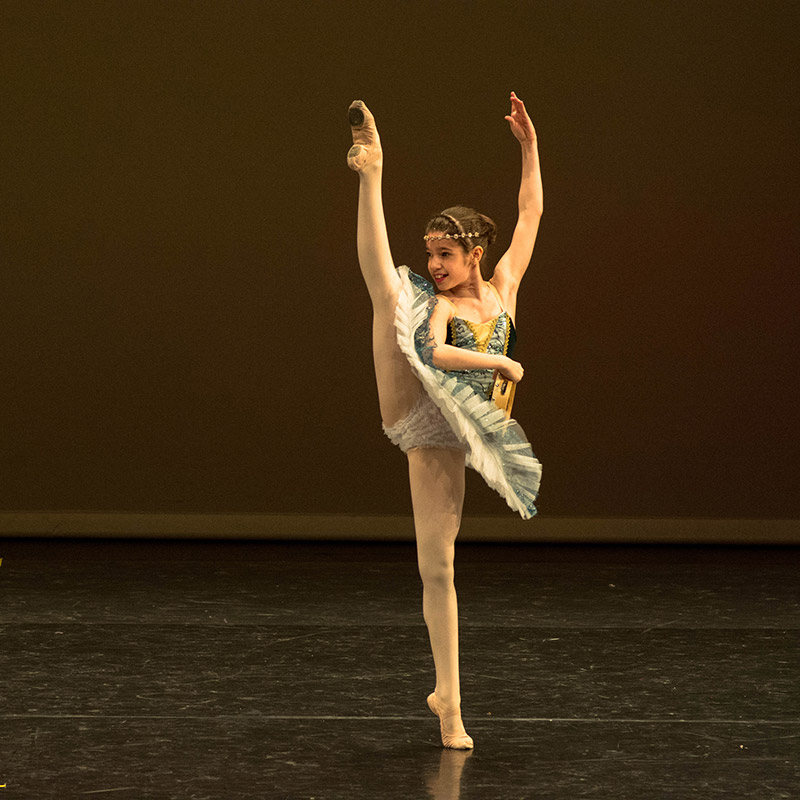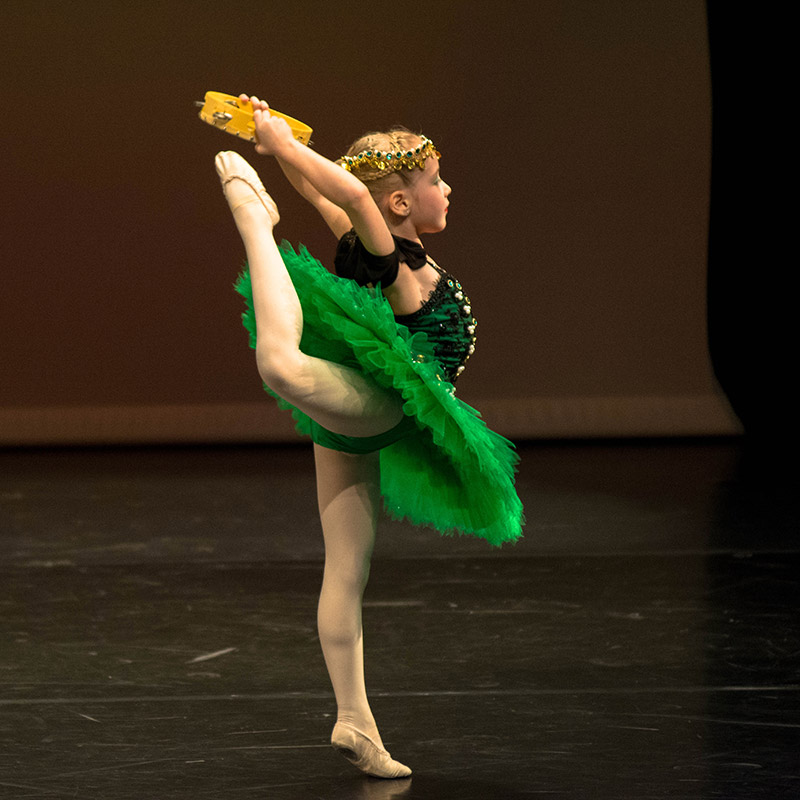 Fotos © Max Spitzauer
Rules
All amateurs, students and professionals, with or without disabilities, of all nationalities are eligible to compete in the competition and/ or participate in the workshops.
Participants may enter the competition as a Solo, Duo/ Pas de Deux, Group (up to 7 dancers) or Ensemble (8 or more dancers) in the Open, Ballet, Neoclassical/ Lyrical Ballet, Contemporary, Character/ National Dance, Jazz, Dance Special and Para Dance category.
Ballet and Neoclassical/Lyrical Ballet participants will be divided into Semi-Professionals (a dancer who trains 3 times a week or less) and Professionals (a dancer who trains more than 3 times a week). This does not apply to the "Mini" age category.
Participants will compete in the following age categories:

Mini: up to age 9
Children: 9 - 11
Junior I: 12 - 14
Junior II: 15 - 18
Senior: 19 plus


The age category is determined by the dancer's age at the first day of the competition, and participation fees must be paid accordingly.
PERFORMANCE:
Participants are expected to perform at least ONE variation, Duo/Pas de Deux, Group or Ensemble piece, but are eligible to perform as many pieces as they want. In the Solo/ Duo category only one piece per participant per category will proceed to the second round, depending on the scores given.
DANCE STYLES:
Classical: any choreography based on the classical ballet repertoire (i.e. Sleeping Beauty, Swan Lake, Giselle,…).
Neoclassical/ Lyrical Ballet: any choreography based on Classical Ballet technique that is not part of the classical ballet repertoire. 
Character/ National Dance: all traditional folk dances are allowed. (A Ballet character- dance would NOT apply to this category!)
Open Category: any style of dance is allowed except for Classical/ Neoclassical Ballet, Jazz, Contemporary and Character/ National Dances.
Contemporary: all Contemporary dance techniques allowed. (May not include classical ballet technique.)
Jazz: all Jazz dance styles allowed.
Dance Special: all dance styles for dancers with special educational needs allowed.
Para Dance: all dance styles for dancers with physical disabilities allowed.
It is of high importance that the choreography is suited to the contestants age and capability!
Any variations or repertory fulfilling VIBE's terms of rule may be submitted or performed, but you must reserve all rights to the choreography for your performance! 
MUSIC:
All Solos /Duos may not exceed 3:00 min (except Dance Special and Para Dance: please contact office@vibe.international for your choice of music).
All Group / Ensemble pieces may not exceed 4:30 min (except Dance Special and Para Dance: please contact office@vibe.international for your choice of music).
Classical Ballet Pas de Deux as dictated by the established choreography and music.
Choreography without music will be counted as part of the choreography's duration. The registering person shall give notice to VIBE about this when the music is sent. With regards to the duration of the music, a maximum of 10 seconds will be tolerated, beyond the time limit, but only to allow for the musical phrase to finish. The use of music with improper language is not permitted.
The music in mp3 (!) has to be sent to music@vibe.international 2 weeks prior to the competition, after all participants received the final order of competition, and has to be labelled in the following order:
1. VIBE competition number
2. Name of piece performed
3. Name and Surname of participant/s (for groups and ensembles: name of school)
4. Running Time
Fotos © Maria & Richard Kirchner
FEES and REGISTRATION
Registration Fee:
Registration Fee:
55€ per person
Performance Fee:
Minis / Children / Para Dance / Dance Special SOLO / DUO: 30€  per piece, per person.
Minis / Children / Para Dance / Dance Special GROUP / ENSEMBLE: 25€  per piece, per person.

Junior I / Junior II / Senior SOLO / DUO: 55€  per piece, per person.
Junior I / Junior II / Senior GROUP / ENSEMBLE: 35€  per piece, per person.
Performance Fee Final Round: 15€ per piece
Workshop fee: 1x60€ (for all workshops provided by VIBE, NOT per workshop!)
(Dancers of the Para Dance and Dance Special categories can participate free of charge)
Dancers who would like to participate in the VIBE Choreography in the Final Gala Performance, have to be registered for workshops!
Rehearsals will take place at the same location as the workshops.
The participants can choose each day between different workshops and the VIBE Choreography rehearsal.
Non-disabled dancers assisting/ performing with competitors in the DANCE SPECIAL and/or PARA DANCE category as non-competing partners, participate free of charge and do not count as participants.
Please note this in the field "comments".
In case of withdrawal from the competition the registration fee is non refundable. 
VIBE has the right to refuse any application at its discretion.
Any modification of your original registration will involve a processing fee of 15€ per piece.
MORE INFORMATION:
- For participants in the Duo/Pas de Deux, Group and Ensemble pieces, the average age of the dancers will determine the age category in which they participate and therefore the performance fee might change.
- The use of props is subject to previous approval by VIBE, during the registration process. Props that cannot be carried on stage by the dancers themselves are not allowed, as well as props/costumes that identify the competing school, litter the stage or take more than a few seconds to prepare. 

- The competition fees do not include insurance for the participants. VIBE assumes no liability for the dancers' participation during the competition. The organization declines any responsibility for accidents that may occur during the competition and workshops and/or for the theft or loss of personal property. 
- VIBE reserves the right to use any photo or video recording of the participants' during the competition for promotional / commercial purposes. - Participants and their parents and/or legal guardians give VIBE their express permission to use any such photo/video recordings (including those containing their name or likeness) for VIBE's promotional purposes (including any uses in print, online or social media). 
- A registration, once accepted and valid, may be cancelled at any time by the organizer with immediate effects, whenever a competitor, members of a school or supporters show the lack of respect and/ or mistreat any member of the organization, the jury or a fellow competitor.
- Registration can also be cancelled by the organization in cases where the rules and regulations of the competition are not upheld by competitors, members of schools and supporters. 
- The cancellation of a registration will be communicated verbally or by email to the participant or teacher responsible for the competitor/school and is not subject to complaint or contest. The participation fee will not be refunded nor will any costs and expenses be paid or compensated. Registration in the competition automatically implies acceptance of the present rules and regulations.
- Please keep in mind that Pas de Deux/Duos and Group/Ensemble pieces have to be registered and paid by one person/ school and cannot be registered/ paid individually. 
Registration Form
Registrations will be open December 15th - February 29th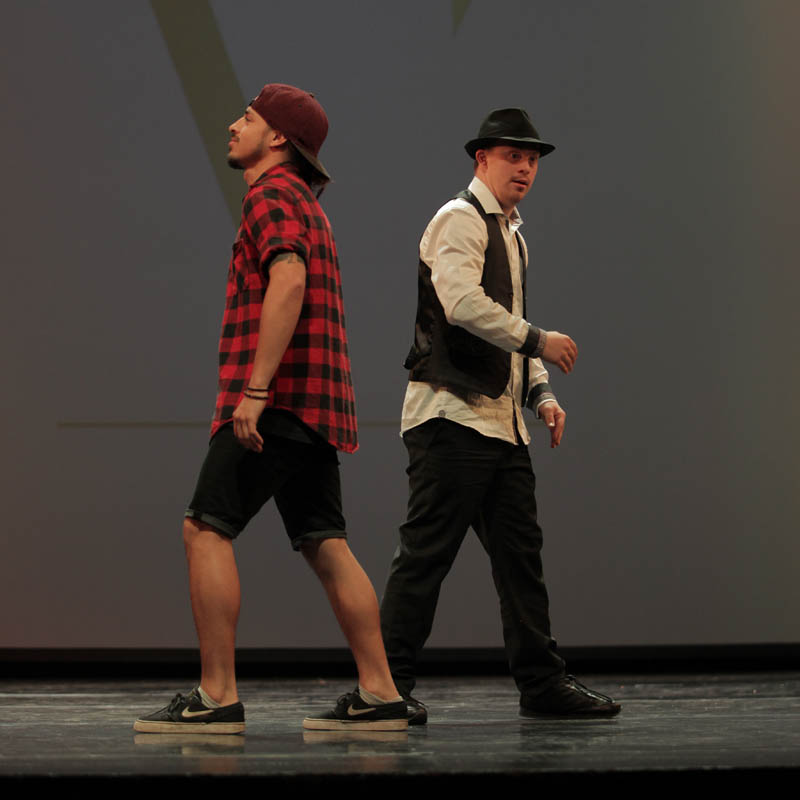 Fotos © VIBE-Ignacio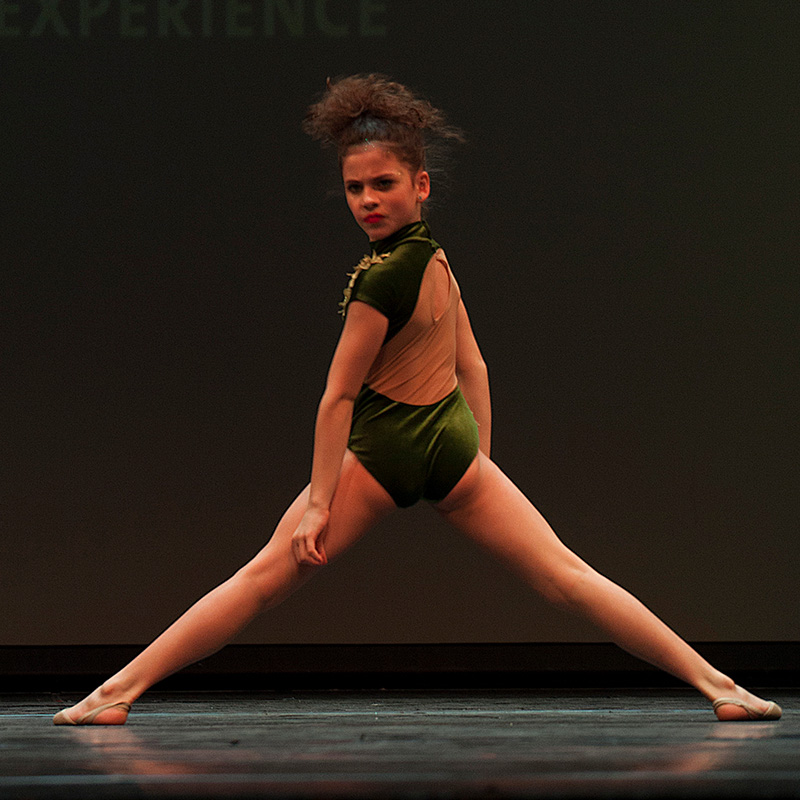 Foto ©VIBE-Ruiz Rueda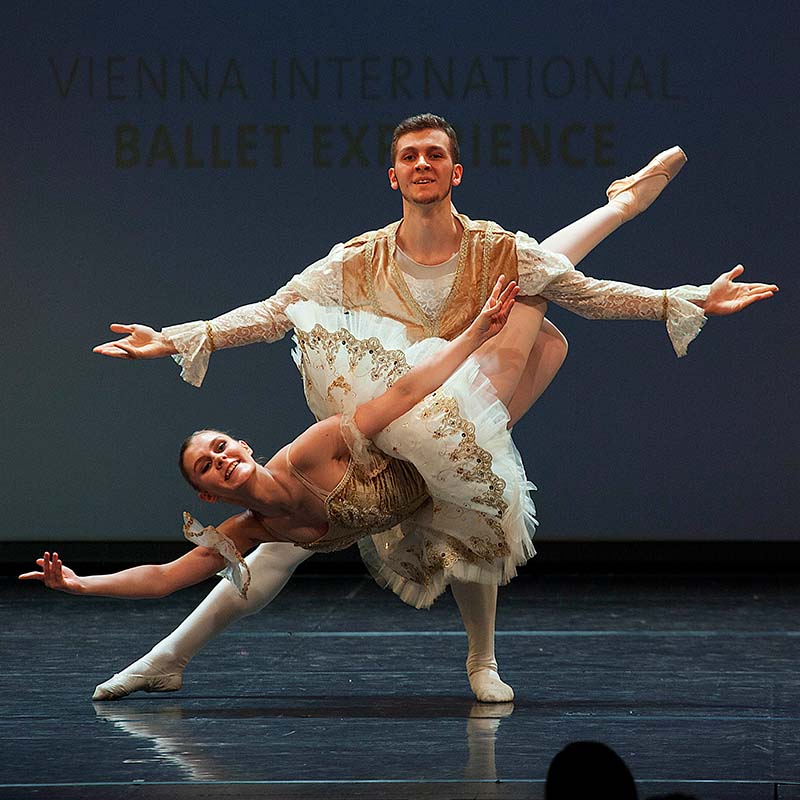 Foto ©VIBE-Ruiz Rueda