Destination Perth
4th-6th October 2019
Photo ©VIBE-Ruiz Rueda
Photos © Markus Hippmann
JURY, WORKSHOPS & MASTER CLASSES
The jury, consisting of internationally recognized dance masters, directors and choreographers who are invited by the Organizing Committee, is in charge of the selection and evaluation system of the competition and the workshops.
Competitors will be judged by their technical skills and, most important of all, artistry!
The scoring will be based on a 60 point system.
An average of 40 points is required for a third place, an average of 47 points for a second and an average of 54 points for a first place.
Solo and Pas de Deux/ Duo will be judged together.
In addition the following prizes will be offered:
- Best Future Talent
- Best Choreography
- Junior Outstanding Performance Grand Prix
- Special Outstanding Performance Grand Prix
- Senior Outstanding Performance Grand Prix
Prize winners and pieces specially chosen by the jury by their unique merit will perform at the final gala performance.
The VIBE jury reserves the right not to present all of the announced awards or to share prizes between participants.
The Jury's decisions are final and not subject to appeal. Please be aware that VIBE does NOT hand out individual scores or jury sheets to the participants.
The WORKSHOPS are considered a major part of the Vienna International Ballet Experience and are open to competing and non-competing participants. They offer the young artists the possibility to be seen and work with jury members and guest teachers, learn from each other and meet performers from all around the world regardless of their origin or abilities.
Aurélien Scannella
Artistic Director
West Australian Ballet
© Frances Andrijich
Aurélien Scannella was born in Mons, Belgium. He completed his training at the prestigious Royal Ballet School of Flanders and was subsequently accepted into the Royal Ballet of Flanders. After three years in Flanders he was appointed as a Soloist, Deutsche Oper am Rhein, and then gained Principal Dancer positions with the State Theatre Wiesbaden, Deutsche Oper Berlin and Ballett Basel.
His repertoire includes all of the major classical ballets, as well as extensive experience in contemporary styles by working with choreographers such as Jiri Kylian, Angelin Preljocaj, William Forsythe, Hans van Manen, Maurice Bejart, Ray Barra, Valery Panov, Mauro Bigonzzetti, Nacho Duato, Heinz Spoerli, Richard Wherlock, Uwe Scholz, Patrick Delcroix, Violette Verdy, Ib Andersen, Mario Schroder, Paolo Bortoluzzi, Tomasz Kajdanski, including several Balanchine's works.
During his dance career Aurélien participated in a number of international galas and festivals around the world. During two years he took part in the "World Ballet Stars Festival" in Kiev where he presented the duo from William Forsythe's acclaimed In the middle somewhat elevated with the French star dancer & wife, Sandy Delasalle. This was the first time the duo was presented in the Ukraine, which was received as revolutionary by the press and the media.
During his entire career, Aurelien participated in a number of benefit galas for AIDS and cancer, performing various roles such as Le Corsaire, Gopak Variation, Swan Lake, Giselle and Don Quichotte pas de deux.
During two years Aurelien was also a member of the Berlin based "Gregor Seyffert & Company" and participated in the European tour of Juan Carlos Garcia's Light in Shadows.
In 2008 he decided to retire from his dancing career to focus on teaching. Quickly, Aurelien became one of the most sought after Ballet Masters on the market.
Since then he has worked as a guest ballet master for Ballet Preljocaj, Scapino Ballet, National Ballet of Portugal, Dutch National Ballet, Ballet d'Europe, Béjart Ballet Lausanne, Bordeaux Opera Ballet, Lyon Opera Ballet, Finnish National Ballet, Royal Swedish Ballet, Hong Kong Ballet, National Ballet of Estonia and Ballet du Rhin.
He has also taught master classes in Brussels, Paris, Rotterdam, Cannes and Tokyo.
Aurélien became Artistic Director of West Australian Ballet in 2013, quickly bringing a high technical standard to the Company and introducing new international choreographers such as David Dawson, Edward Clug, Annabelle Lopez Ochoa, Youri Vamos, David Nixon, Eric Gauthier, Patrick Delcroix, Claude Brumachon and Krzysztof Pastor.
Since 2013, Aurélien has rapidly grown the number of dancers within the Company, with a total of nine nationalities represented within the troupe as of September 2018. And has added a large amount of core repertoire including new productions of Giselle, Romeo & Juliet, La Fille ma gardee, Snow White and the 7 Dwarfs, Coppelia, Cinderella, Beauty and the Beast, The Nutcracker, The Great Gatsby and Dracula.
Patricia Barker
Artistic Director
Royal New Zealand Ballet
© Stephen A'Court
Patricia Barker was appointed as the Royal New Zealand Ballet's Artistic Director in June 2017. Under her leadership, alongside a vibrant artistic programme of heritage repertoire, contemporary classics and new commissions, the RNZB has continued to expand its work with young dancers and dance educators, including its Official School, the New Zealand School of Dance.
Patricia was born in Richland, Washington, USA, where she received her early ballet training. She later studied on scholarship at Boston Ballet School and Pacific Northwest Ballet School. At age 17, she joined Pacific Northwest Ballet and quickly rose to the rank of Principal Dancer. During her 27 year career, she performed extensively throughout Europe, Asia, Australia and North America in many of the great full-length classical ballets and contemporary works by renowned choreographers. She frequently appeared as a guest artist and performed in many galas throughout the world.
In 2010, Patricia became Artistic Director of Grand Rapids Ballet and Director of the Grand Rapids Ballet School. She curated a compelling and dynamic repertoire and oversaw an outreach programme serving public school students, as well as dance and movement opportunities for people living with Parkinson's Disease and Down Syndrome.
She has adjudicated faculty, is a frequent guest teacher and lecturer, and judges at competitions, most notably at Youth America Grand Prix.
Janette Mulligan
Ballet Mistress &
Artistic Coordinator
A former Senior Principal of English National Ballet, Janette has enjoyed an international performing and teaching career. She was appointed Ballet Mistress at Queensland Ballet in January 2013, and brings to the role her experience as a dancer and a commitment to motivate dancers to achieve their very best.
Janette's early training was at The Australian Ballet School. Following her graduation as dux of the School, she accepted a contract with English National Ballet (formerly London Festival Ballet) in 1977.
Performing internationally, Janette's extensive repertoire included Swan Lake, TheNutcracker; Giselle, Cinderella, Romeo & Juliet, Onegin, Coppélia and La Bayadère. During her career, she has danced with numerous illustrious partners, including  Rudolf Nureyev, Peter Schaufuss, Fernando Bujones, Patrick Armand, Kevin McKenzie, Matz Skoog, Max Guerra, Martyn James and Ashley Wheater.
Janette has enjoyed working with many choreographers, such as Sir Frederick Ashton, Sir Kenneth MacMillan, Graeme Murphy, Garth Welch, Ben Stevenson, Alvin Ailey, Glen Tetley, Christopher Bruce, Nils Christe, Roland Petit, John Neumeier, Andre Prokovsky and François Klaus.
In short ballets, Janette won critical acclaim for her role in Stevenson's Three Preludes, and danced the lead roles in Ailey's Night Creatures; Tetley's Sphinx; Lander's Etudes; Fokine'sLes Sylphides; Balanchine's Tchaikovsky Pas de Deux, Apollo and Symphony in C; Petit'sCarmen; and Neumeier's Petrushka Variations and Desire; among others.
On retiring from performing, Janette was appointed Ballet Mistress with the Royal Danish Ballet. Following her return to Australia, she worked with Queensland Ballet as a Guest Artist and Ballet Mistress.
As a guest teacher, Janette has taught at the English National Ballet School, Oper du Rhin, Germany, Ballet Rambert in London, and the Hong Kong Academy of Performing Arts. She has been a regular guest teacher with The Australian Ballet, the Royal New Zealand Ballet, and Sydney Dance Company.
Further Judges will be announced soon.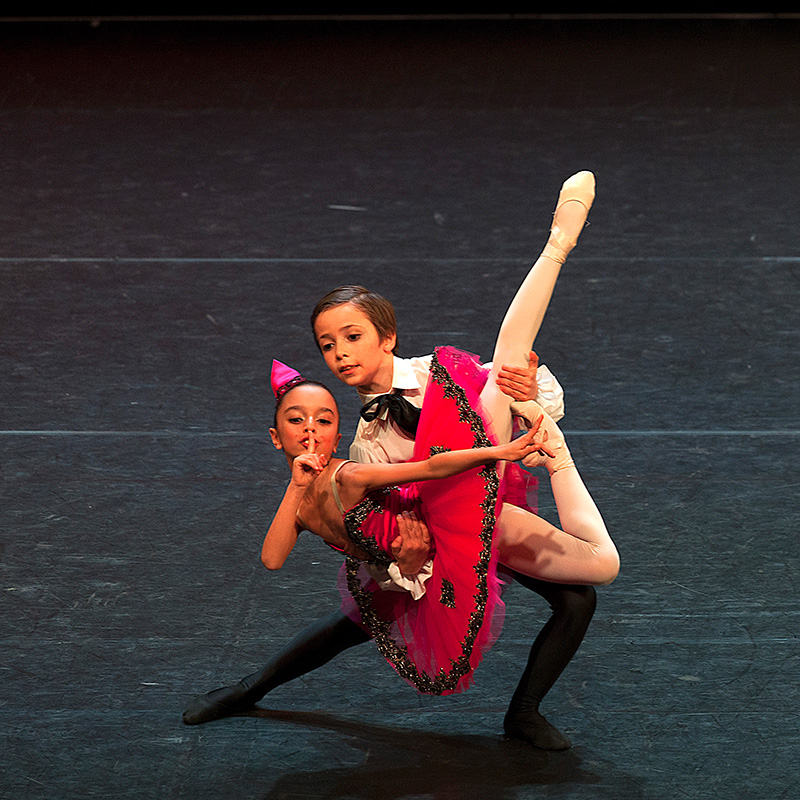 Photo ©VIBE-Ruiz Rueda
Scholarships 2019
Scholarships coming soon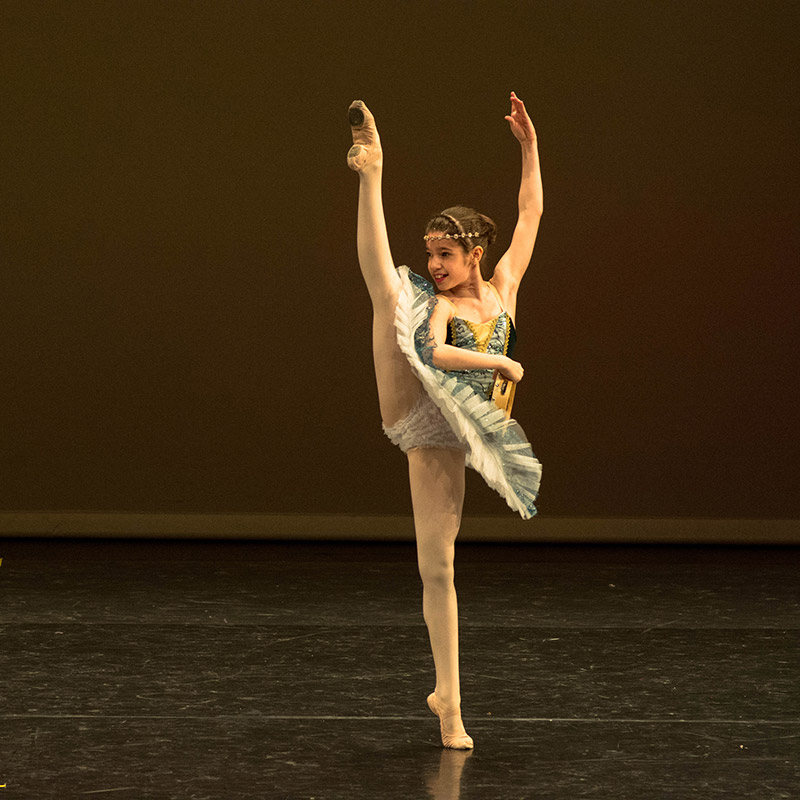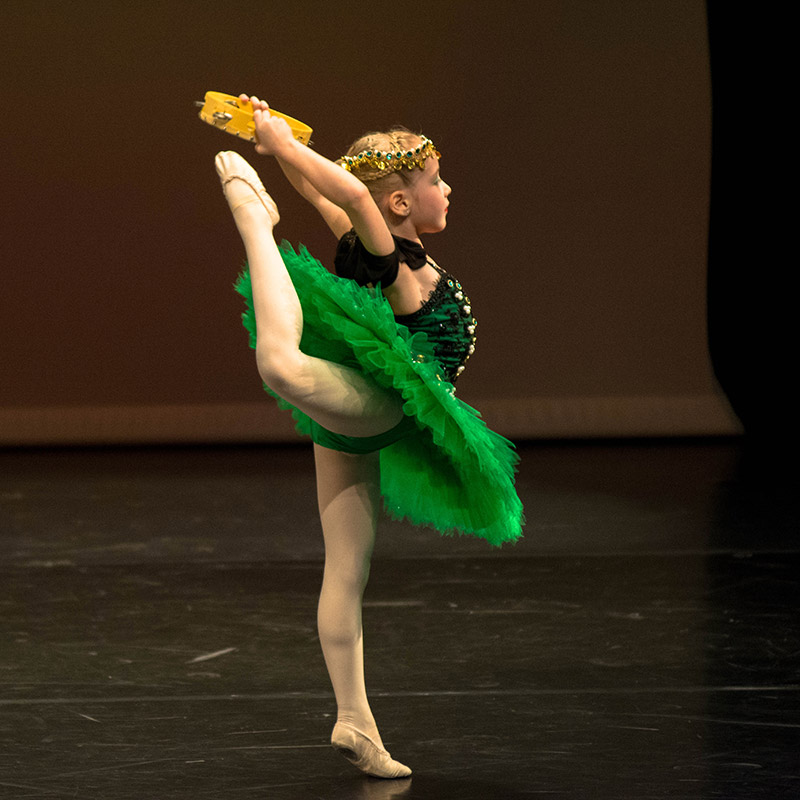 Photos © Max Spitzauer
Rules
All dance students and professionals with or without disabilities, are eligible to compete in the competition and / or participate in the workshops.
Participants may enter the competition as a Solo, Duo / Pas de Deux or Group (3 dancers and more) in the Open (A), Ballet (B), Contemporary (C), Dance Special (D), Para Dance (E) and Character / National Dance / Aboriginal or Torres Strait Islander and Maori Dance (F) category.
Participants will compete in the following age categories:

Mini: up to age 9
Children: 9 - 12
Junior I: 12 - 15
Junior II: 15 - 19
Senior: 19 plus
PERFORMANCE: 
Participants are expected to perform at least ONE variation, Duo / Pas de Deux or Group piece, but are eligible to perform as many pieces as they want. 

DANCE STYLES:
Classical/ Neoclassical Ballet: any choreography based on classical ballet technique
Contemporary: diverse techniques allowed except classical ballet technique.
Open Category: any style of dance is allowed except for Classical/ Neoclassical Ballet, Contemporary and Character/ National Dances.
Dance Special: all dance styles for dancers with special educational needs allowed
Para Dance: all dance styles for dancers with physical disabilities allowed
Character/ National Dance/ Indigenous and Maori Dance: all traditional folk dances are allowed. (A ballet character- dance would NOT apply to this category!)
It is of high importance that the choreography is suited to the contestant's age and capability! 
You may submit or perform any variations or repertory fulfilling VIBE's terms of rule but you must reserve all rights to the choreography for your performance! 
MUSIC:
All Solos /Duos may not exceed 3:00 min. 
All Group pieces may not exceed 5:00 min. 
Classical Ballet Pas de Deux as dictated by the established choreography and music. 
Choreography without music will be counted as part of the choreography's duration. The registering person shall give notice to VIBE about this when the music is sent.
With regards to the duration of the music, a maximum of 10 seconds will be tolerated, beyond the time limit, but only to allow for the musical phrase to finish.
The use of music with improper language is not permitted.
Photos © Maria & Richard Kirchner
FEES and REGISTRATION
Register before July 31th and receive a 10% discount on your registration fee.
Registration will end September 10th.
Registration Fee:
Minis / Children / Para Dance / Dance Special: AUD $20
Junior I / Junior II / Senior: AUD $50
Performance Fee:
Minis / Children / Para Dance / Special Dance SOLO / DUO: AUD $30 per piece, per person.
Minis / Children / Para Dance / Special Dance GROUP: AUD $23 per piece, per person.

Junior I / Junior II / Senior SOLO / DUO: AUD $60 per piece, per person.
Junior I / Junior II / Senior GROUP: AUD $35 per piece, per person.


The fee is all inclusive for one competition entry and all the workshops during the competition for Junior I, II and Senior participants.
Minis and Children wishing to participate in the workshops: + AUD $50.
Non-disabled dancers assisting/ performing with competitors in the DANCE SPECIAL and/or PARA DANCE category as non-competing partners, participate free of charge  and do not have to fill out the registration form.
Please note this in the field "comments".
In case of withdrawal from the competition a processing fee of 30% of the registration fee will be charged. In case of withdrawal 2 weeks prior to the competition the registration fee is non-refundable. 
VIBE has the right to refuse any application at its discretion.
Each modification request of your original registration will involve a processing fee of AUD $20 per piece.
MORE INFORMATION:
- The age category is determined by the dancer's age at the first day of the competition.
- For participants of the Duo / Pas de Deux and Group categories, the average age of the dancers will determine the age category.
- The use of props is subject to previous approval by VIBE, during the registration process. Props that cannot be carried on stage by the dancers themselves are not allowed, as well as props/costumes that identify the competing school. 

- The registration fees do not contain insurance for the participants. VIBE assumes no liability for the dancers' participation during the competition. The organization declines any responsibility for accidents that may occur during the competition and/or for the theft or loss of personal property. 
- VIBE reserves the right to use any photo or video recording of participants' performances during the competition for promotional / commercial purposes. - Participants and their parents and/or legal guardians give VIBE their explicit permission to use any such photo/video recordings (including those containing their name or likeness) for VIBE's promotional purposes (including any uses in print, online or in social media). 
- A registration, once accepted and valid, may be cancelled at any time by the organizer with immediate effects, whenever a competitor, members of a school or supporters show the lack of respect and mistreat any member of the organization, the jury or a fellow competitor.
- Registration can also be cancelled by the organization in cases where competitors, members of schools and supporters, do not uphold the rules and regulations of the competition.
- The cancellation of a registration will be communicated verbally or by email to the participant or teacher responsible for the competitor/school and is not subject to complaint or contest. The participation fee will not be refunded nor will any costs and expenses be paid or compensated. Registration in the competition automatically implies acceptance of the present rules and regulations.
WORKSHOPS:
For non-competing "Workshop only" participants a detailed workshop schedule will be available prior to VIBE and an online registration will be open. The fee for "Workshop only" participants is AUD $30 per class.
Registration Form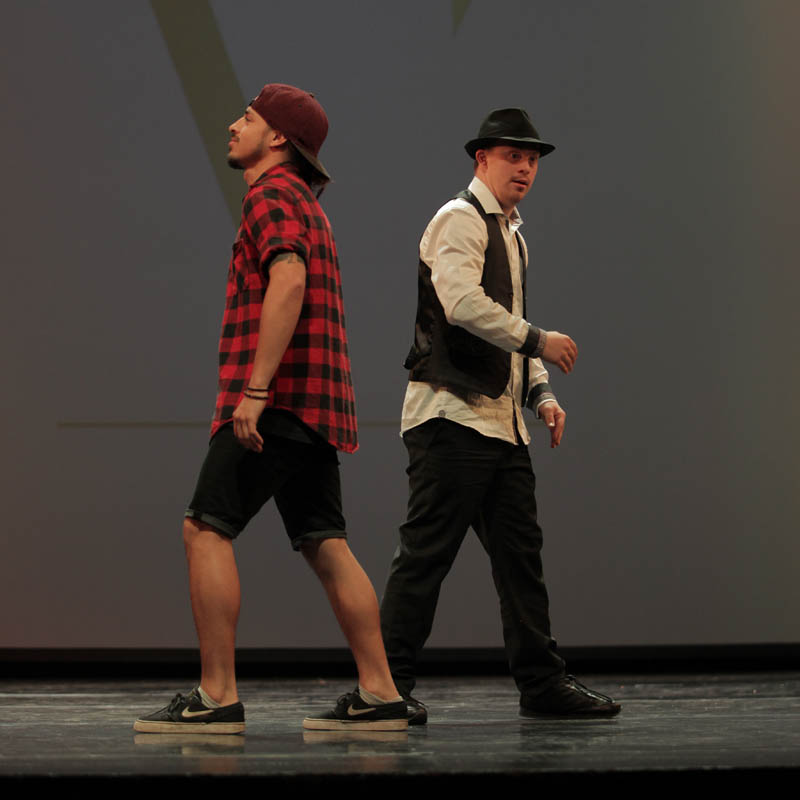 Photos © Max Spitzauer
Agenda
Workshops
Friday
09:00 - 10:30. Junior 1 Ballet
10:45 - 12:15. Junior 2 Ballet
12:30 - 02:00. Senior Ballet
02:15 - 03:15. Children Ballet
03:30 - 05:00. Junior 1 Contemporary
Saturday
09:00 - 10:30. Junior 1 Ballet
10:45 - 12:15. Junior 2 Ballet
12:30 - 02:00. Senior Ballet
02:15 - 03:15. Children Ballet
03:30 - 05:00. Junior 2 Contemporary
Sunday
09:00 - 10:30. Junior 1 Ballet
10:45 - 12:15. Junior 2 Ballet
12:30 - 02:00. Senior Ballet
02:15 - 03:15. Children Ballet
03:30 - 05:00. Senior Contemporary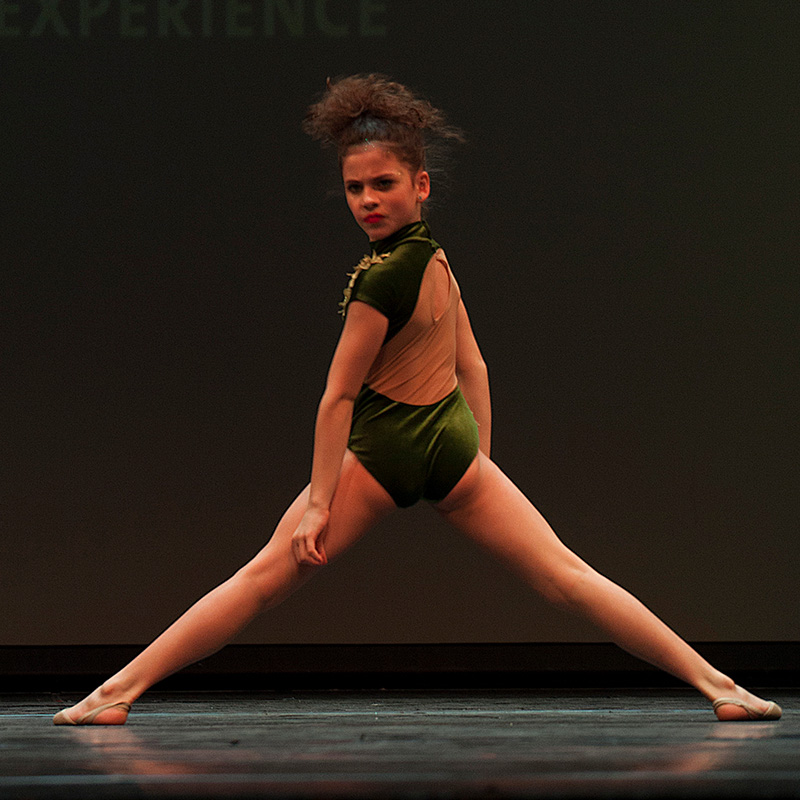 Photo ©VIBE-Ruiz Rueda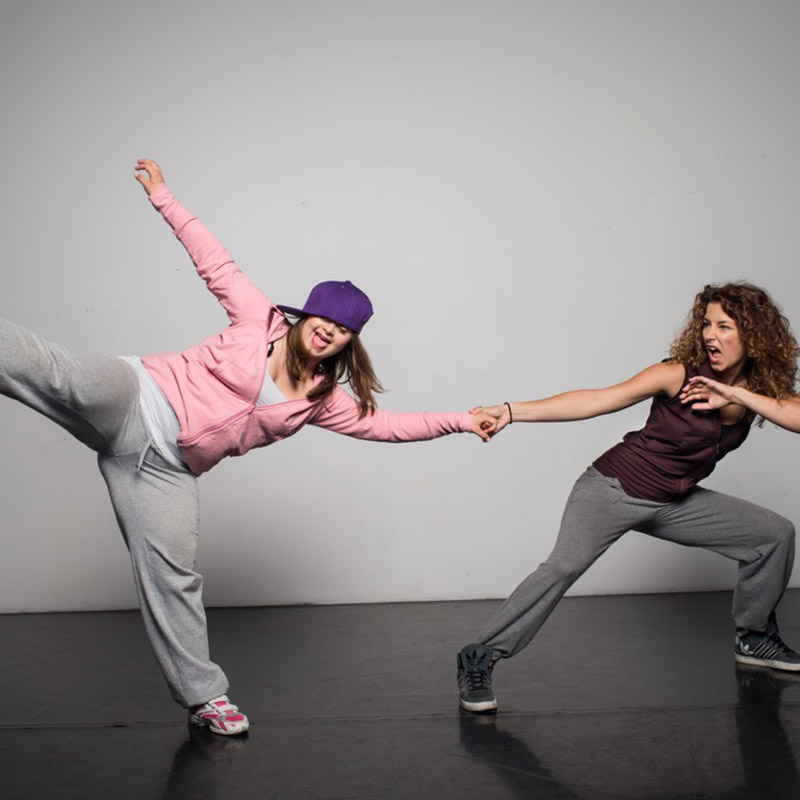 Photos © Roland Pum